Name Letters - Custom
$

9.95
Coming soon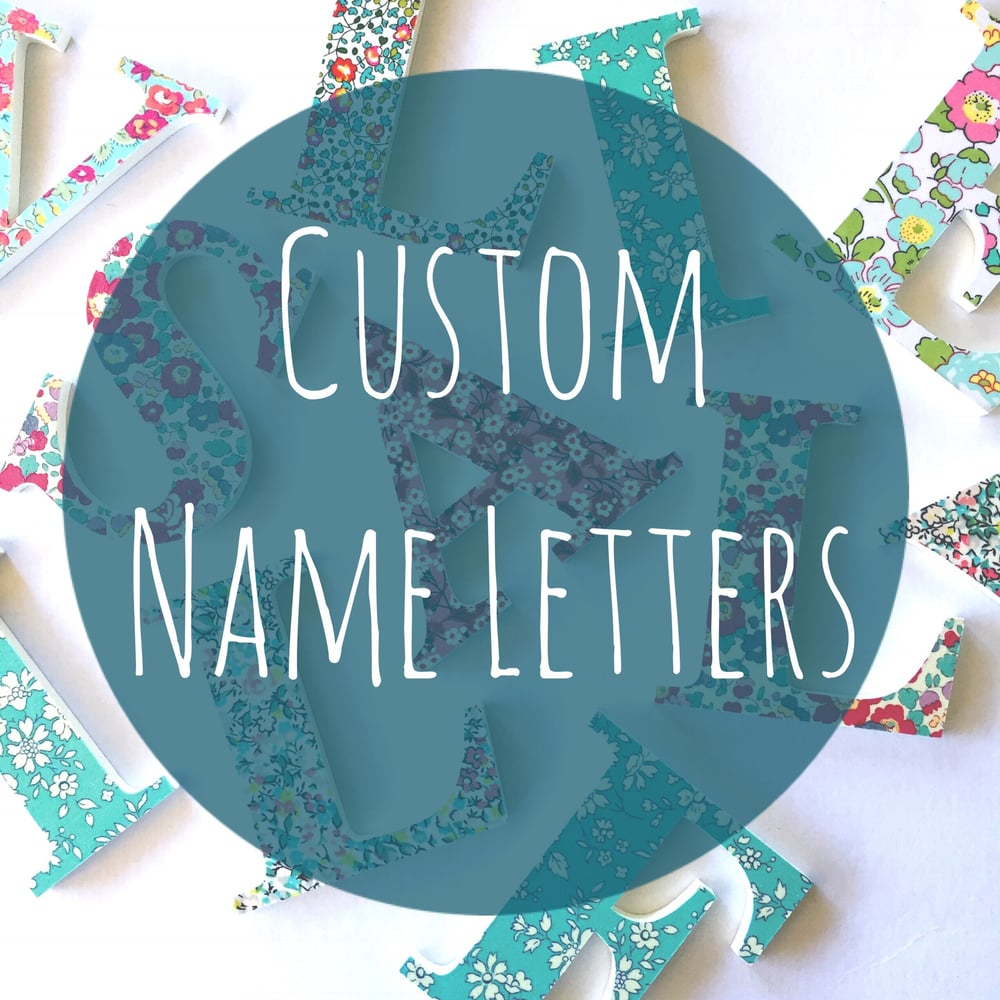 Looking for something unique?
Want to match existing decor, bedspread, artwork or favourite teddy?
Then this is the product for you!
Simply purchase the number and type of letters you require then leave a comment for me via my 'Contact' page or in the 'notes/comments' box at the end of checkout so we can start creating the perfect fabric combination just for you.
If you need some ideas or inspiration, please scroll through my Instagram feed to see past creations and my regular posts of the many fabrics I have in my possession.
Honestly I have so many different fabrics it is impossible to list them all, so please be sure to ask if you are after something in particular and I will do my best to accomodate your request.
Gorgeous fabric embellished wooden letters add the perfect personalised touch to any bedroom. They also make a wonderfully unique gift for babies, boys and girls.
These letters are hand covered by me, come in two size options and are made from 6mm MDF. They are easily attached to walls and doors using blu tack or Command Damage Free Hanging Strips.
- Small Upper Case - 9cm tall
- Small Lower Case - match the 9cm tall upper case letters
- Large Upper Case - 18cm tall
- Large Lower Case - match the 18cm tall upper case letters
Don't forget to leave me a note specifying the name you would like made!
Please allow up to 4 weeks for your order to be completed before shipping, due to the custom nature of these pieces. If you require this order as a gift for a particular date please let me know and I will endeavour to accomodate your request.